Summary of The 27th east China fair
East China fair (27th)
Exhibitors: lianyungang sintex blanket co., LTD
Time: on March 1, 2017-5
Location: Shanghai new international expo center
The booth information: E4B166 - B167, E4B154 - B155

Under the leadership of our chief Mr JD Feng ,it is very smooth and successful to take part in east China fair.
As the new international trader, it is the first time to attend this exhibition, with the excitement , more expectations of me, my colleagues and I went to Shanghai two days in advance of the exhibit.Although say at ordinary times also decorate exhibition in the company, but the exhibition was the first time in large exhibition. in cooperation with colleagues and support, and under the guidance of the general manager Michael Dong, we spent the whole day the layout.The effect is good .

Exhibition on the first day there will be a lot of old customers to come over to visit our booth, bring a lot of popularity to our booth.Some talk about previous order having problem, and there are some new orders.Represented in Pakistan and Iraq's two biggest markets of the guest, before because the market and other reasons, resulting in cooperation had some unpleasant, but this time, east China fair (they also officially took part in, and our salesman talked a lot of analysis and forecast of the market, also under the large quantities of orders at the same time, the confidence in the market this year and we cooperate sincerely fell into effect.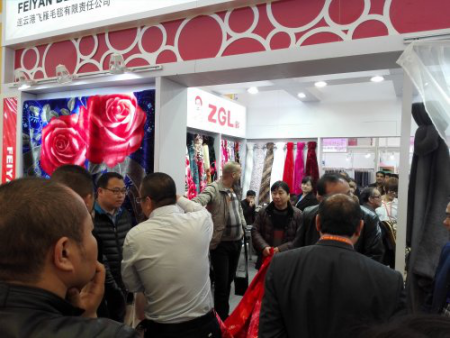 Also has a lot of new clients come to inquiry, Iraq, dubai and so on, they sure ours blanket quality, and service are satisfied, recognition, and positive inquiry, our salesman on these new guests explanation of our products and services at the same time, will also spare no effort to the guests to come to visit our company.Some guests are also very happy to, and decided to visit our company and order date.

From the new and old customers inquiry, we can see that in 2017 the foreign trade situation began to improve, the market began to have a little bit of energy.This is also released some good information to us, enhance the confidence we do foreign trade.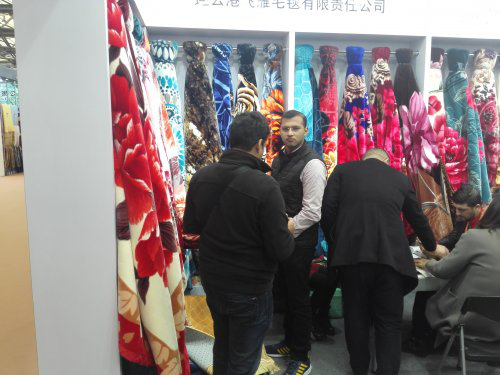 On March 5 in the afternoon, end of the show.Our official representative persevere stay till the last minute, and the exhibition blankets all safety packaging, mailing back to the company.Here I want to say: everyone hard ~ ~

ECF started in 2017, and by the end of the east China fair as a starting point, as the new international trader, the market began to improve, we need to do is go running, and work harder